I want to share a books from the upcoming month that I'm super excited about being released. These are DEFINITELY on my TBR list although I may not be able to read them this month. I also want to share the books I've designated "absolutely to be read this month!"
Upcoming Releases
*I couldn't just pick 3, so this month there are 4!*
Sweep of the Blade by Ilona Andrews
June 2019
I like pretty much every thing I've read by this author and I'm so excited to read this book. I didn't read the serial version of it, so it will all be new to me 🙂
*I won't post the synopsis since this is book #3.5 in the series.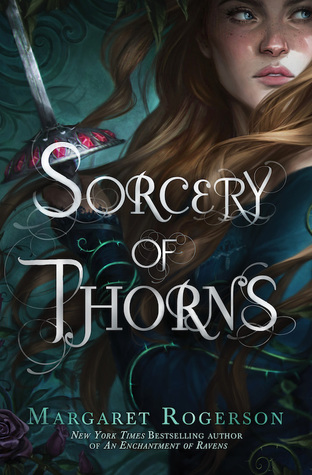 Sorcery of Thorns by Margaret Rogerson
Pub. date: June 4th
How have I not read this yet?! I have the ARC and yet, I keep putting it off. Trust me though, I'm so excited to read this one. 
Synopsis from Goodreads:
All sorcerers are evil. Elisabeth has known that as long as she has known anything. Raised as a foundling in one of Austermeer's Great Libraries, Elisabeth has grown up among the tools of sorcery—magical grimoires that whisper on shelves and rattle beneath iron chains. If provoked, they transform into grotesque monsters of ink and leather. She hopes to become a warden, charged with protecting the kingdom from their power.
Then an act of sabotage releases the library's most dangerous grimoire. Elisabeth's desperate intervention implicates her in the crime, and she is torn from her home to face justice in the capital. With no one to turn to but her sworn enemy, the sorcerer Nathaniel Thorn, and his mysterious demonic servant, she finds herself entangled in a centuries-old conspiracy. Not only could the Great Libraries go up in flames, but the world along with them.
As her alliance with Nathaniel grows stronger, Elisabeth starts to question everything she's been taught—about sorcerers, about the libraries she loves, even about herself. For Elisabeth has a power she has never guessed, and a future she could never have imagined. 
The Doctor's Date by Heidi Cullinan
Pub. date: June 18th 
The first book in the series is absolutely adorable. I've been dying to read this one ever since I finish the first. I'm so ready to read more about these characters. 
Synopsis from Goodreads:
Dr. Owen Gagnon and HR director Erin Andreas are infamous for their hospital hallway shouting matches. So imagine the town's surprise when Erin bids an obscene amount of money to win Owen in the hospital bachelor auction—and Owen ups the ante by insisting Erin move in with him.
Copper Point may not know what's going on, but neither do Erin and Owen. Erin intends his gesture to let Owen know he's interested. Owen, on the other hand, suspects ulterior motives—that Erin wants a fake relationship as a refuge from his overbearing father.
With Erin suddenly heading a messy internal investigation, Owen wants to step up and be the hero Erin's never had. Too bad Erin would rather spend his energy trying to rescue Owen from the shadows of a past he doesn't talk about.
This relationship may be fake, but the feelings aren't. Still, what Erin and Owen have won't last unless they put their respective demons to rest. To do that, they'll have to do more than work together—they'll have to trust they can heal each other's hearts.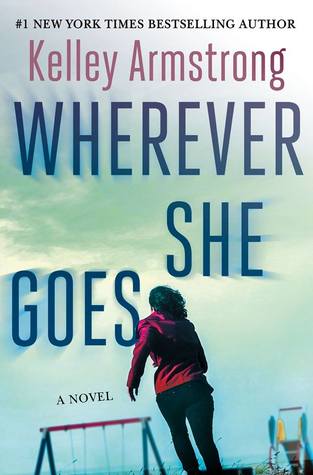 Wherever She Goes by Kelley Armstrong
Pub. date: June 25th 
This year I've fallen in love with Kelley Armstong, so when I saw she had a new book coming out I immediately added it to the TBR. I'm so excited to read this one. 
Synopsis from Goodreads: 
"Few crimes are reported as quickly as a snatched kid."
That's what the officer tells single mother Aubrey Finch after she reports a kidnapping. So why hasn't anyone reported the little boy missing? Aubrey knows what she saw: a boy being taken against his will from the park. It doesn't matter that the mother can't be found. It doesn't matter if no one reported it. Aubrey knows he's missing.
Instead, people question her sanity. Aubrey hears the whispers. She's a former stay-at-home mom who doesn't have primary custody of her daughter, so there must be something wrong with her, right? Others may not understand her decision to walk away from her safe life at home, but years of hiding her past – even from the people she loves – were taking their toll, and Aubrey knows she can't be the mother or wife she envisions until she learns to leave her secrets behind.
When the police refuse to believe her, she realizes that rescuing the boy is up to her alone. But after all the secrets, how far is she willing to go? Even to protect a child.
---
---
But what is on the monthly TBR?
»Group/Buddy Reads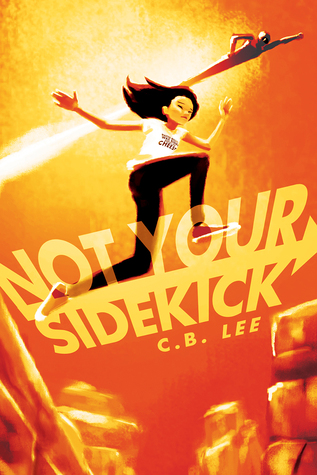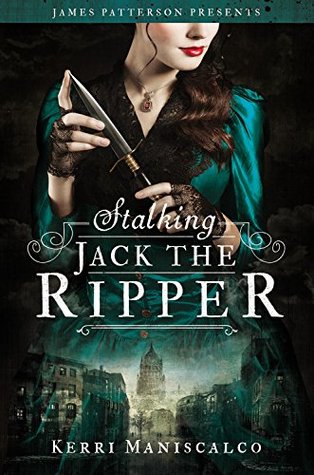 I still need to read The Traitor's Blade and Ink Mage from last month. May ended up being a mood reading month to the extreme! Not Your Sidekick is a new group read and since it is LGBT I do really want to get to it this month. I'll also be joining in with Destiny's #StalkAlong. I read Stalking Jack the Ripper before and liked it, although not enough to continue on apparently. This time we will see if I want to keep going now that the series will be complete. 
»For Challenges
—May was great for mood reading and ignoring the challenges. I think I'll continue that into June so that I can focus on whittling down my Netgalley backlog. 
»Netgalley/ARCs
I only read 5 ARCs last month 0.0′ so yeah…. I'm way behind.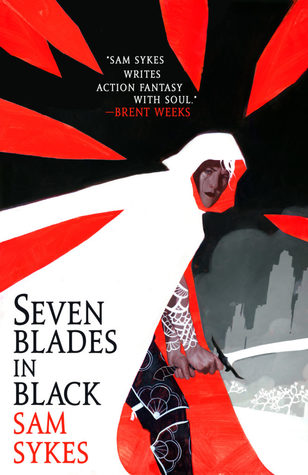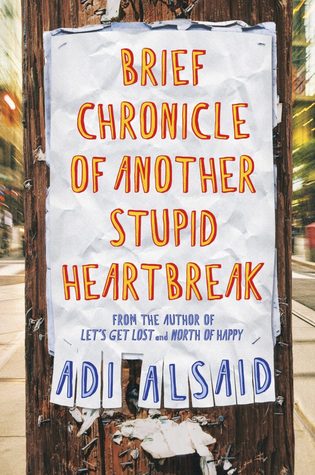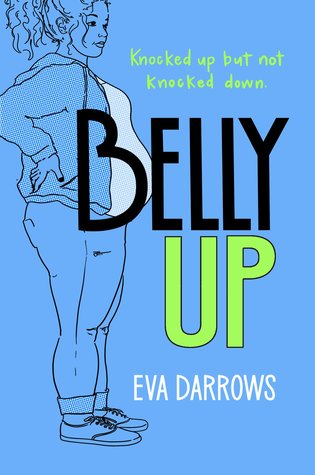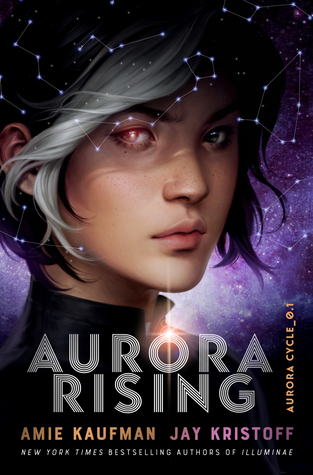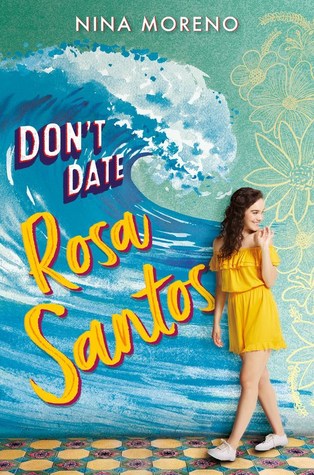 Now for the books being published this month: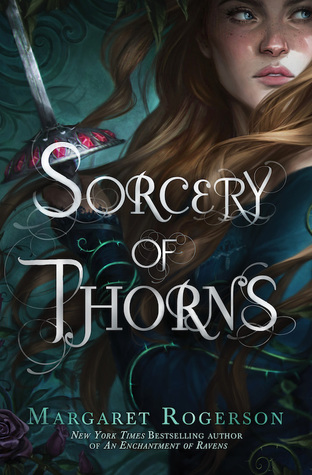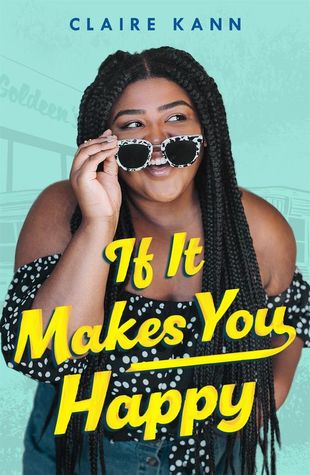 Blessed be, there aren't many this month! 
Total books to read in June: 27
Additional Goals: 
In regard to ARCs…  I did good last month with limiting my ARCs, so I want to only request the ones I'm 100% excited about. I also want to read 12 books from the above ARC list. 
Reviews!! My "To Be Reviewed" shelf is out of control…. again. The goal? Review everything from April and get my list under 20. 
In did good keeping my Reading Log up to date, so yeah I want to keep this going. 
Webcomics: I picked up webcomics again 😄 they are quick little reads, I just don't always remember and I have so many I want to read haha. Anyhow, this month I want to keep up with 18 of them I'm reading and start 2 new ones to make it an even 20. 
Podcast: I really need to finish The Bright Sessions… I left it at an intense moment because I know I'll want to listen to 2 or 3 at once and I can't do that in a commute. So, I'm just waiting for a good time.
---
What are you excited to read this month?