Hello, hello! I saw this tag post on Maxxesbooktopia and it looked fun, so I thought I'd give it a go.  So, without further ado, let's get to it!
 WHAT WAS THE LAST BOOK YOU MARKED AS READ?
Up from the Grave by Jeaniene Frost
I finished this one last night. The book hangover was so real. After a good night's rest, I'm ready to start the next book on my list… maybe… or maybe I'll read another fun book.
WHAT ARE YOU CURRENTLY READING?
Currently? Nothing
I just couldn't get myself to pick something up last night… 
WHAT DO YOU PLAN TO READ NEXT?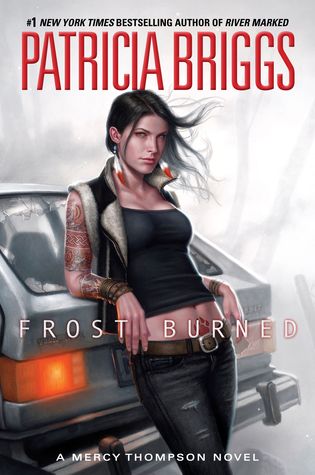 Wuthering Heights is next on my list, but Frost Burned is seriously calling to me. And I know if I read it, I will read the next, and the next, until I'm waiting on a book to come in…. again. So, we will see… 
DO YOU USE THE STAR RATING SYSTEM?
Yes, although I sometimes do not understand my own ratings… 
ARE YOU DOING A 2017 READING CHALLENGE?
Yes 🙂 and I am doing more than good. My goal this year is 150 books (last year was 100 and I passed it) and I am currently sitting at… 105 books which is 49 books ahead of schedule. 
I think it helps that I've read a lot of short books this year. 
DO YOU HAVE A WISHLIST?
No, and I had never thought about it until now…
WHAT BOOK DO YOU PLAN TO BUY NEXT?
I don't buy books often.. but I do need a few books from the Mercy Thompson series to make it complete and I really want to buy Tortall: A Spy's Guide when it comes out in October. 
I'm still freaking out about it.
DO YOU HAVE ANY FAVORITE QUOTES?
Here are a few:
"I'm not crazy about reality, but it is still the only decent place to get a decent meal" – Groucho from Ready Player One by Ernest Cline
---
Beauty is wherever you find it, and Beast is there when you need to defend it. from Of Beast and Beast by Stacey Jay
---
"Many boys will bring you flowers. But someday you'll meet a boy who will learn your favorite flower, your favorite song, your favorite sweet. And even if he is too poor to give you any of them, it won't matter because he will have taken the time to know you as no one else does. Only that boy earns your heart."

― Leigh Bardugo, Six of Crows
There are definitely more, and even more than on my profile, because I forget to look them up annnnddd then I forget them, but when I see them, I'll know. 
WHO ARE YOUR FAVORITE AUTHORS?
Ilona Andrews

Jeaniene Frost

Patricia Briggs

Tamora Pierce

Leigh Bardugo

Yoshiki Nakamura

Arina Tanemura

and more 🙂
HAVE YOU JOINED ANY GROUPS?
Yes! I am in 23 groups… I should weed some out because I never check on them, so here are my favorites. 
---
And that's it! I won't tag anyone this time, but I do hope if you have read this far, that you will feel tagged 😉 
If you have any Goodreads group suggestions I am all ears (eyes?) I'm always down to check out more groups, although I have no time for challenges… 
Have fun~!