This post was created by Lia from Lost in a Story since many of us add more books in a week than we actually read and sometimes completely forget what the heck is on the list (so guilty). Since I started my Goodreads list back in 2012 — then abandoned it for a few years and then came back and started adding things without reviewing what was already on my list…. this fits me to a T. 
How it works:
Go to your goodreads to-read shelf.
Order on ascending date added.
Take the first 5 (or 10 if you're feeling adventurous) books
Read the synopses of the books
Decide: keep it or should it go?
Current TBR Total: 969 …. don't judge me for adding more books T_T although we are still down from last week!
---
Alpha & Omega #1 & .5 by Patricia Briggs
I really have been meaning to read this series… I have heard good things, and I do like her Mercy Thompson series.
Judgement: Keep

Dragon Bones (Hurog #1) by Patricia Briggs
Strangely enough, another series by Patricia Briggs. This one I actually have on my library wishlist, so this will be read… hopefully this year.
Judgement: Keep

Once Burned (Night Prince #1) and Up From the Grave (Night Huntress #7) by Jeaniene Frost
UGHHHHH why does Vlad have his shirt off??? Literally, I just bought the first two books and I was so upset. This is totally not my Drac. But, I still bought it and I still plan on reading it as well as the last book in the Night Huntress series.
Judgement: Keep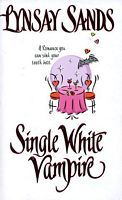 Argeneau series #3, #4, #5 by Lynsay Sands
Looking at my ratings… I only gave #1 and #2 3 stars… I don't know if that is enough to keep this series. The were nice to listen to on long commutes, but…. I think I have better things to read.
Judgement: Go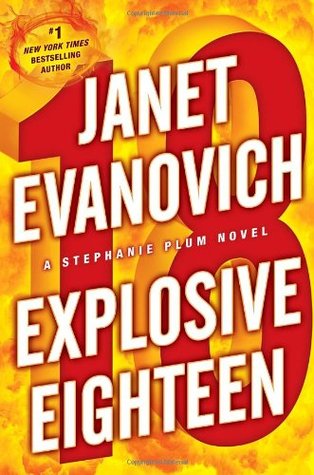 Stephanie Plum #16, #17, #18 by Janet Evanovich
Honestly, these aren't bad books, I just got tired of them… plus sudden love triangle? please… So I want to keep them and finish the series but the series is up to 24 NOVELS! I don't think it is done either 😦
Judgement: Keep… for now
---
Not a terribly productive week, dropped 3/11 books.. but most of these were series and ones I've been thinking about. Next week we should be back to the 'wth are these?' – kind of books.