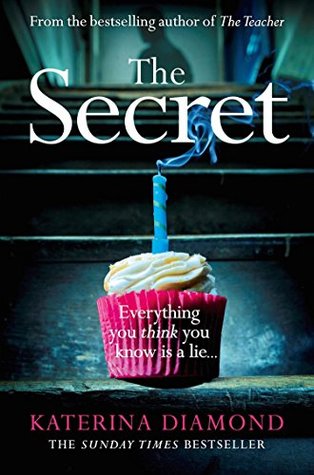 Genres/Themes: Mystery-crime, Police, Prostitution, Drugs
★★★☆☆
*I received this book through Netgalley, but all thoughts and opinions are my own*
I will admit that the first 15% of this book seemed to drag to me, but eventually it kinda pulled me in. It was never a 'oh I can't put it down!', but I was definitely hooked.
Synopsis from Goodreads:
Can you keep a secret? Your life depends on it…
Bridget Reid has a secret, one that could get her killed… If she can escape the man who is keeping her locked in a basement bedroom.
DS Imogen Grey is good at keeping secrets – truths she'd never reveal to her colleagues at Exeter Police. She worked hard to get where she is – she nearly died for it. Now her past is catching up with her…
As DS Grey and her partner DS Adrian Miles search for Bridget, they uncover a terrifying web of abuse, betrayal and murder. And they realise that some secrets are better left buried…
---
Imogen is a strong female character, who as a cop needs to portray herself as even stronger. Now, I didn't read the previous book, so maybe I missed some of her build up and development, but she still seemed like a solid character. She is likeable  even though I also feel like I still don't know her….
Also, I should mention that I didn't feel lost at all while reading this, you don't need to read the first book to understand.
As an American there were terms I didn't get right away, but it is easy enough to figure out their American equivalent.
Okay, to more of the heart of the matter. I love crime shows and this definitely felt like a crime show and had me on my toes trying to figure things out. Not only was I trying to figure out the present case, but also the past one that kept being mentioned. The characters, meh kinda flat, but it was more like they were reserved because they didn't trust anyone– it worked. The mystery was really interesting and I enjoyed connecting the dots.
There were a few nit-picky things I did not like, such as have"The Present on each chapter set in the present time… that should be a given and done only when time shifts back to the present and not on each chapter. I also thought the beginning was too slow and the first three chapters should have been 1 or 2. Also, a pro can pick her clients??? And why was it never mentioned that Sam was late? UGH
In the end, I enjoyed this book, but I'm not sure if this writing style is my kinda thing. Anyone who likes cop dramas/ cop-lit, and mysteries will like this as long as they can handle the gory details.