This week's topic: Favorite Science Fiction & Fantasy Books
I have loved Fantasy since I was a child, so this is a definite hard one. I will do 5 fantasy and 5 sci-fi (kinda cheating buuuuut I'm going with it).
Science Fiction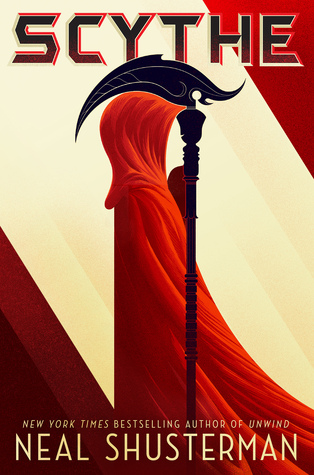 Scythe (Arc of Scythe #1) by Neal Shusterman
I am still not over this book!! Really absolutely loved it. This was definitely sci-fi, but not the kind with hi-tech words thrown around all the time. I guess I would call it low sci-fi.
Futuristic Violence and Fancy Suits by David Wong
Another book I absolutely cannot get over. It has been a year since I read it, but still keep bringing it up to people. This is a book I think I need to buy so I can read it again.

Tokyo Crazy Paradise by Yoshiki Nakamura
Yes, I bring this comic up a lot. This might be a stretch for sc-fi, but I think it still fits… it is dystopian, crazy drugs, and weird weapons and science advancements, therefore I count it!

Lady Mechanika Vol. 1 by Joe Benitez
Steampunk!!! Absolutely love steampunk! This book totally hits that, and does not include fantasy.

Ready Player One by Ernest Cline
Okay, so I really liked this book, but I am not sure exactly if I would call it a favorite. Then again, the concept is so amazing that I think about the book constantly [this may also be because I am watching SAO].
Fantasy
Halfway to the Grave (Night Huntress #1) by Jeaniene Frost
One of my absolutely favorite books. VAMPIRES! Cliche? yup, but I do not care. I love it all the same.

Alanna: The First Adventure (Song of the Lioness #1) by Tamora Pierce
My favorite childhood book. I will be reading this book this week for class and while I am excited, I am worried I will not like it as much as I did as a kid so I haven't started yet…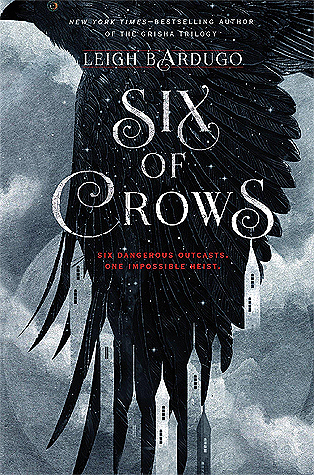 Six of Crows (Six of Crows #1) by Leigh Bardugo
Thieving teens, magic, badass-ery ??, this is SO my series, but I am still not over the ending. I really hope there is another series in this world– I do not want to leave yet.

Sailor Moon Vol. 1 by Naoko Takeuchi
Another childhood favorite, show at least, which I finally read in high school and fell in love with all over again. This is where I fell in love with magical strong girls.

Dead Witch Walking (The Hollows #1) by Kim Harrison
This is another world I love reading about. There is so much magic and so many types of magical people. I love it, but I know many people don't, so I do not always recommend this one to people.
---
Have you read any of this books? Disagree with any of my choices and if so what would you change it with?
What are some of your favorite sci-fi and fantasy books?