Top Ten Tuesday is a meme hosted by The Broke and Bookish.
I thought I would give it a try!
This week's topic is: Books I'm Looking Forward To For The First Half Of 2017(not in any order)
Shadow Run (Kaitan Chronicles #1)


I'm a huge fan of Firefly and since the summary says this book is like it… I'm in.

I'm sooooo into this story!! I cannot WAIT for the next segment and figure out more. Who is the scarecrow queen!?!


This one has been going around. I have heard many good things about this book and am looking forward to it. I'm also hoping to get it from Netgalley.
Special types of witches? Necromancy? Elemental Magic? Oh yeah, I'm excited about this one.It has been on my radar for months now.
[No cover image yet]
This is another interesting book that I am getting excited for. As you can probably guess from the list so far, I love fantasy and this book also brings in Royalty which makes things more interesting for me.
This is a fantasy, historical fiction which sounds awesome. It is also supposed to take place in Russia which is a different backdrop than most historical fictions I have read. I also think it sounds like a folk tale – retelling. Really, this book looks so cozy and magical.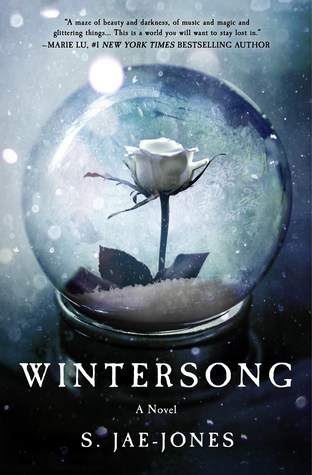 OooOOOoOOo Goblin King haha. Mostly, I'm excited to read it because it reminds me of the Labyrinth. Actually, from what I remember of that movie, this book sounds like an almost exact re-telling of it. Anyhow, very interesting.
This book seems a little out there. She is a poison eater, but also a protector of the city. The main character already seems so friggin' cool. There is also some huge mysterious stuff that seems to be going on.
Ever since I read The Night Circus I've kinda been into circuses. The summary of the book already has me wanting to travel into the magical place it has to offer. This also has 'girl wants to be normal' theme going on which isn't always my thing, but sometimes seeing the person come to liking who they are, can be interesting.
I am a HUGE sucker for pirates. Alosa, the main character, seems so cool and just ready for an awesome adventure. BRING IT ON!
---
So, these are my choices! I'm pretty sure they are all YA fantasy hahaha. Looks like 2017 is going to be a good year!!