The Sunday Post is a weekly meme hosted by Kimba @ Caffeinated Book Reviewer. It's a chance to share News. A post to recap the past week, showcase books and things we have received and share news about what is coming up for the week on our blogs.
I'll talk about books from last week, books from Netgalley I should read soon, and give a shout-out to great looking covers from the past few weeks.
Honorable Mentions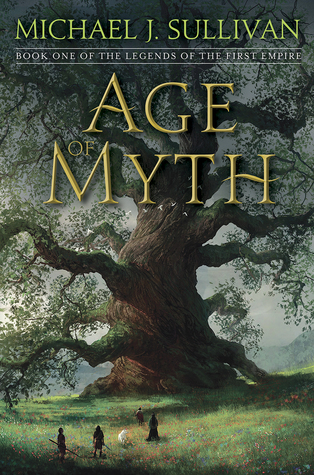 Hello dear readers, it has been about a month since my last Sunday Post and I've only have read 4 books since then. The only book I read with week was Age of Myth by Michael J. Sullivan but, even among the four I read this would still be the one I want to mention along with Outlander by Diana Galbadon. Unfortunately, both series are ones I'm not certain I will continue.
Next Week
I'm pretty busy with school these days so it has really cut into my reading time!! I also need to watch Downton Abbey season 4 because it needs to be returned on the 10th… so few more days to get to that.
As for books instead of my usual 5+ books I try to get to I'm going to put down…. 3, to be hopeful. I will try to read 
Kindling the Moon by Jenn Bennett which I have out from the library.
Then from Netgalley I will try to read Super Sushi Ramen Express by Michael Booth and The Secret Ingredient of Wishes by Susan Bishop Crispell. This last book I also won a hard copy of from Goodreads (Whoops!!)
I'll start with the Netgalley books, I might even try reading Super Sushi Ramen Express today!!
☼Captivating Covers☼
Well, I suppose I can choose from the 4 books I did finish but, I honestly wasn't captivated by any of them. Age of Myth has a great cover but, I wasn't pulled to it until after I read it because then I knew the scene and the characters on the cover… So once again, no cover for to show off.
On the flip side, I would love to know which books you've read recently that had a captivating cover!
---
Let me know about your recent reads with great covers and what you think of my upcoming books! Have you read them before? Looking forward to reading them?