Hello September!
This post is hosted by Books Are My Thing. So, I'll be sharing 1-3 books from the upcoming month that I'm super excited about being released. These are DEFINITELY on my TBR list although I may not be able to read them this month.
While I haven't been a great reader in August, I'm in a horrible reading slump with no want to read *cries* but, there are still a few books on my TBR list that are coming out this month so, when I finally get back into reading I hope to read these 🙂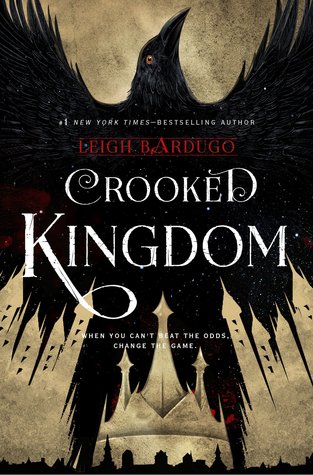 Crooked Kingdom by Leigh Badugo
I have been waiting for this book for months!!! I am sooooo excited! This is one book I won't have to be pushing myself to read when I finally get to it. So, so excited!!
---
Stalking Jack the Ripper by Kerri Maniscalco
Seventeen-year-old Audrey Rose Wadsworth was born a lord's daughter, with a life of wealth and privilege stretched out before her. But between the social teas and silk dress fittings, she leads a forbidden secret life.
Against her stern father's wishes and society's expectations, Audrey often slips away to her uncle's laboratory to study the gruesome practice of forensic medicine. When her work on a string of savagely killed corpses drags Audrey into the investigation of a serial murderer, her search for answers brings her close to her own sheltered world.
I've always been interested in Jack the Ripper, I mean isn't everyone? Maybe it is just a family thing to be interested in cold cases…. ANYHOW! I think the other impressive part is the main character is a female and that is always a full for me.
---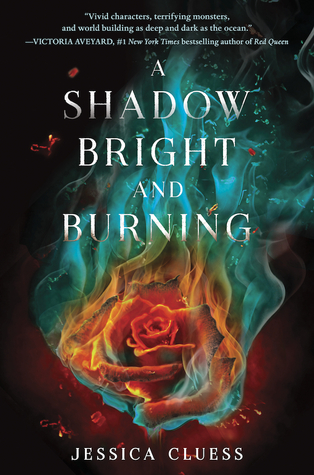 A Shadow Bright and Burning by Jessica Cluess
Henrietta Howel can burst into flames.
Forced to reveal her power to save a friend, she's shocked when instead of being executed, she's invited to train as one of Her Majesty's royal sorcerers.
Thrust into the glamour of Victorian London, Henrietta is declared the chosen one, the girl who will defeat the Ancients, bloodthirsty demons terrorizing humanity. She also meets her fellow sorcerer trainees, handsome young men eager to test her power and her heart. One will challenge her. One will fight for her. One will betray her.
But Henrietta Howel is not the chosen one.
As she plays a dangerous game of deception, she discovers that the sorcerers have their own secrets to protect. With battle looming, what does it mean to not be the one? And how much will she risk to save the city—and the one she loves?
I've been wanting to read this book for a few months now. I'm still not approved on Netgalley to read it… don't really blame them with my recent track record. Magic, female lead (hopeful powerful), and Victorian london so, I'm very interested!
---
And an extra throw in! I've been meaning to read Throne of Glass and this just looks so cool! A color book for YA book?? Awesome. Can we get one for Six of Crows? haha
---
Well, these are my picks for the month! Anything here that you are interested in reading? What else are you interested in reading that comes out his month?