Tuesday Talks is for anyone who loves to discuss certain topics covering books, authors, libraries, book stores and so much more. Tuesday Talks consists mainly of Book tubers and bloggers, but anyone can join on discussions and can share their thoughts. We also encourage input from members on topics to discuss as well.
Tuesday Talks can be found on Goodreads! This week's topic is: What would be your favorite fictional world to live in?
There are so many amazing worlds out there to live in, making this question rather difficult. A lot of these cool worlds though I think would only be cool if I had the powers to go with it. For example, I would love to live in Harry Potter's world but, if I was able to jump into the books yet, was a muggle I would be highly upset!
I guess it is the same with pretty much every world… why dive in if you will just be the same person? So, I suppose I'll be giving my answers with the thought in mind that I personally get an upgrade as well.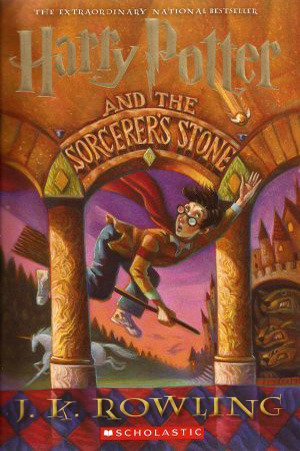 First off, heck yes Harry Potter. I want to be a witch and I want to visit Hogwarts!! This would be the dream.


Secondly, The Fairytale Galaxy Chronicles by Katie Hamstead. Being about to travel around space and such?? Count me in! Also, fairytales are real and that is just so cool.

And last world for the day, just drop me off in The Hollows by Kim Harrison. I don't know what exactly I would want to be but, bring it! People can use pre-made charms, the supernatural is out in the open and I'd love to have pixies living in my garden. Amazing.
---
Where would you live? Can you think of a place you would go if your abilities didn't change (can't use magic, etc.)?