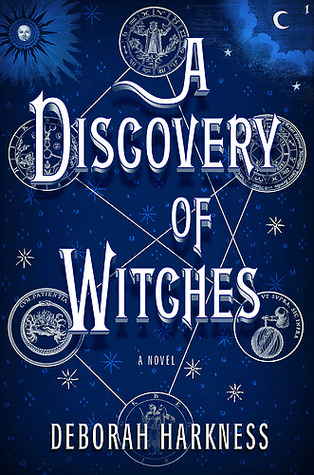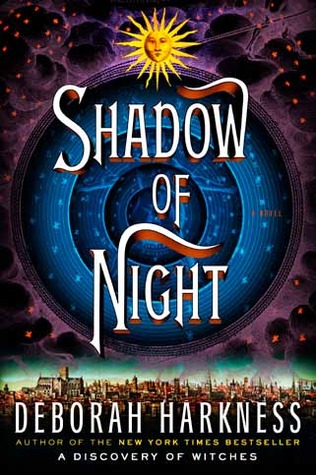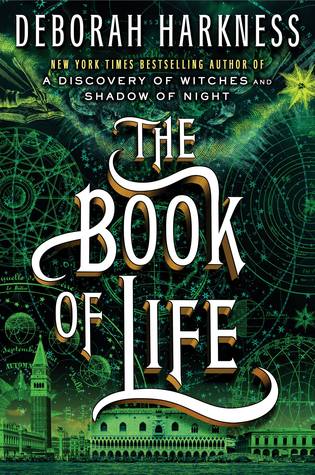 A Discovery of Witches, Shadow of the Night, The Book of Life by Deborah Harkness
Genres/Themes: Fantasy, Witches, Vampires, Historical fiction (second book),
Time Travel, Romance
★★★☆☆
I've finally gotten around to finishing the last book in this truly magical series and I thought I'd share my feelings in case there were still people out there who haven't given it a shot.
A Discovery of Witches Synopsis:
Deep in the stacks of Oxford's Bodleian Library, young scholar Diana Bishop unwittingly calls up a bewitched alchemical manuscript in the course of her research. Descended from an old and distinguished line of witches, Diana wants nothing to do with sorcery; so after a furtive glance and a few notes, she banishes the book to the stacks. But her discovery sets a fantastical underworld stirring, and a horde of daemons, witches, and vampires soon descends upon the library. Diana has stumbled upon a coveted treasure lost for centuries-and she is the only creature who can break its spell.
---
First off, just look at those covers. Wow~~~ I fell in love with them.
This was a great series. The world building was really fantastic and the author just pulls you into the story.
*Personally, there was too much description for me but, that could be personal taste*
Every time I try to think about what else to say about these books all I come up with is 'magical' and I don't mean this because it is fantasy or there are supernatural creatures. It was a magical experience that made me look at the world in another way. I definitely want to take another crack at my history books. There is so much history talked about in these books — truthfully, I rarely got the references. It didn't take away anything for the story, though.
I have many good things to say about the series but, there was so much I didn't like as well. Mostly, I disliked how wordy the books could be and all the descriptors I didn't think were necessary. At times, the characters grated on my nerves almost making me put down the last book and never pick it up again. The romance is great, expecially in the first novel but, afterwards (even though I still like the relationship) the overprotectiveness of vampires and how they have problems being apart would make me roll my eyes.
All in all I give the series 3 average stars. The first book is completely the best out of the three and slowly diminished. Then again, some people LOVED the third book so, who am I to say you won't like it?
I recommend this book to people who (for starters) like fantasy. If you like knowing every detail about the scenery in a book you should TOTALLY read this book. And lastly, if you like historical references and even historical books on top of the prior two things, I think you should at least give it a try.