This week's theme is books I wish had a sequel or just had another book added to the series. Usually, I'm okay with my standalones being standalones so, I'll be leaning more towards series that I wish had another book or even sequels that I can't wait for. 
1. Graceling Realm

Absolutely loved these books! I don't care if we follow one of these women again but, I'd love for them to be featured at least in another book. These are strong women with interesting stories and backgrounds. It really is a great world too.
2. Futuristic Violence and Fancy Suits

This is one of those books that if you haven't read it, I strongly suggest you do. If not just because of how awesome and funny the story is but because of how this seems to be a reality in the making.
Did you know there is a 'city' in California with no laws??
I'm getting off-topic so, this book talks about the 'future' and I found it to be super interesting. I really want to know more about what Zoey will do with her life now.
3. Nimona

Such a cute book. I really didn't get enough in this book. I need more of Nimona and her antics. I want to know what happens to everyone and what exactly Nimona is.
Please? Can we get more?
4. The Fairytale Galaxy Chronicles

This is another book I really wish more people would read. OMG I'm in love with this space fairytale world! And yes, there will be not just one sequel but, several! How do I know? The author replied to my review and my gushing about wanting a book with Nathaniel [one of Snow White's grandchildren] in it (swoon~) and she said Nathaniel will be in the 5th book!!! 5th!!
So, I have a long time to wait for all these books to come out and I can't wait!
5. Six of Crows/Crooked Kingdom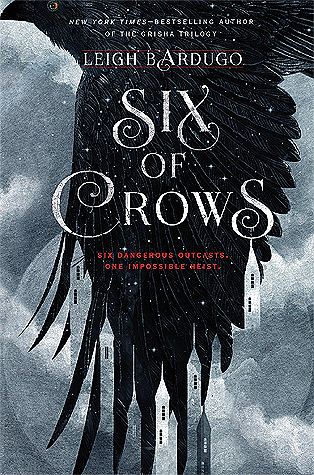 YES YES I KNOW CROOKED KINGDOM COMES OUT IN A FEW MONTHS!
I'm so so so so excited for this sequel. I also still need to read The Grisha trilogy so, I'm not done with this world yet. I'm in love with the magic styles and the political tension… I'm in love with this book. I can't stop thinking about it.
---
These are my books that need sequels (or need sequels faster hahaha) what do you think?? What would you add?