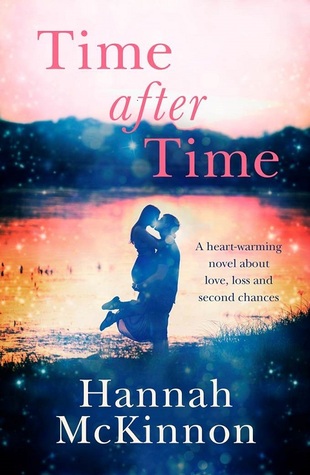 Time After Time by Hannah McKinnon
Genres/Themes: Romance, Chick Lit, Ground Hog's Day Syndrome, Slight Tear-Jerker
★★★★★
Truly, an amazing book. This is a book that will stick with me.
*I received this book through netgalley in exchange for an honest review*
Synopsis: 
The last two years of Hayley's life have been difficult. Work is terrible especially when her boss hates her, her husband lost his job making her the prime money maker, her father had a stroke she feels responsible for, and with all this stress it is only making her marriage harder. She loves her two kids and she loves her husband, Rick, but what if….
What if he isn't the one but, one of her ex-boyfriends? What if she isn't really in love with Rick? What would her life be like if….
Going to bed with these thoughts Hayley wakes up the next morning married to her first serious ex-boyfriend and then the next, and the next… she will see how her life would have worked out if only she made a few other changes… if only she had said yes, if only… if only… and will she choose one of these other lives or will she try to get home to her 'real' husband?
---
I loved how the book went from the past to the present in order to shed more light on Hayley's life and relationships so the reader knew exactly what she went through and then wonder about the jump to the 'future'.
I enjoyed the story and romances. I don't want to say too much about the love parts because that is what the story is about.
I will say that, the main part of the book was a bit obvious. I never doubted where she would end up but, that isn't the point of the story, in my opinion. Physically and romantically where she ended up wasn't as important as mentally where she ended up, aka the changes she went through and what she learned about herself.
There is an important message about love here, one that Hayley's father says in the book.
'Relationships are like houses. They need maintenance and if you aren't ready for that you shouldn't buy one.'
I feel this isn't something said enough but, it is definitely true.
Seriously, what a book and really makes me think about my own decisions – and even those decisions that haven't even come to pass yet. Every little thing you do can change your life.