The Sunday Post is a weekly meme hosted by Kimba @ Caffeinated Book Reviewer. It's a chance to share News. A post to recap the past week, showcase books and things we have received and share news about what is coming up for the week on our blogs.
I'll talk about books from last week I want to mention again, books out from the library, books from Netgalley I need to read soon, books I acquired over the week, and give a shoutout to great looking covers from the week. 
Book Haul
These are the (physical) books I got this week.
The Sleeping Prince is a Goodreads Giveaway book I won! Unfortunately, I haven't read the first book in the series yet so, once I get that I'll read this.
The Wrath & The Dawn is a library book I've been eager about getting. SUPER EXCITED! I love 101 Arabian Nights so, I'm looking forward to seeing how this one goes.
Books I Read~
Last week I read 6 books. 4 Netgalley books and 2 library books. I've been trying to raise my netgalley feedback ratio…. then yesterday I gave in and requested 5 more books. I'll never hit 80%.
The Cresswell Plot by Eliza Wass & Dark Touch by Aimee L. Salter are two books I'm still thinking about even after the week is over. Coincidentally, both deal with abuse and a female protagonist who has to realize who she is to overcome her obstacles. Both books were so interesting. I really enjoyed reading both.
Book This Week!
-Library Books
I still have Scent of Magic out from the library. Maybe I'll get to it this week.
Like I said before, The Wrath & The Dawn is out from the library. It is also a Buddy Read for one of my GR groups so, I'll be starting that within a few days.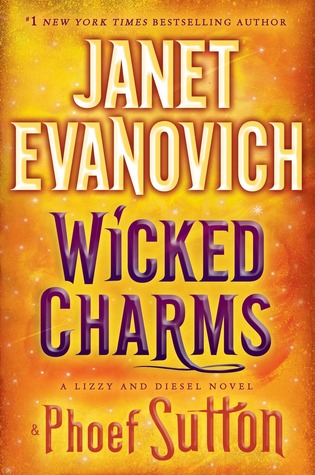 Decided on a whim to get Wicked Charms. This way I'm caught up on the series!
Are You There Vodka? It's Me, Chelsea. is definitely not my kind of book. I need a memoir/biography to read for a Reading Challenge and this looked somewhat short (under 300pages) and hopefully funny.
-Netgalley Books
No books due this week! Woohoo!! But, I still need to get on top of my list.
Published June 2nd 2016.
Trying to bring in more variety of books — at least not all fantasy. Although, I'm not too attached to that statement 😉
---
What do you think? Any books you want to see a review for first? Have you rad any of these books?
Let me know ^_^